Our Services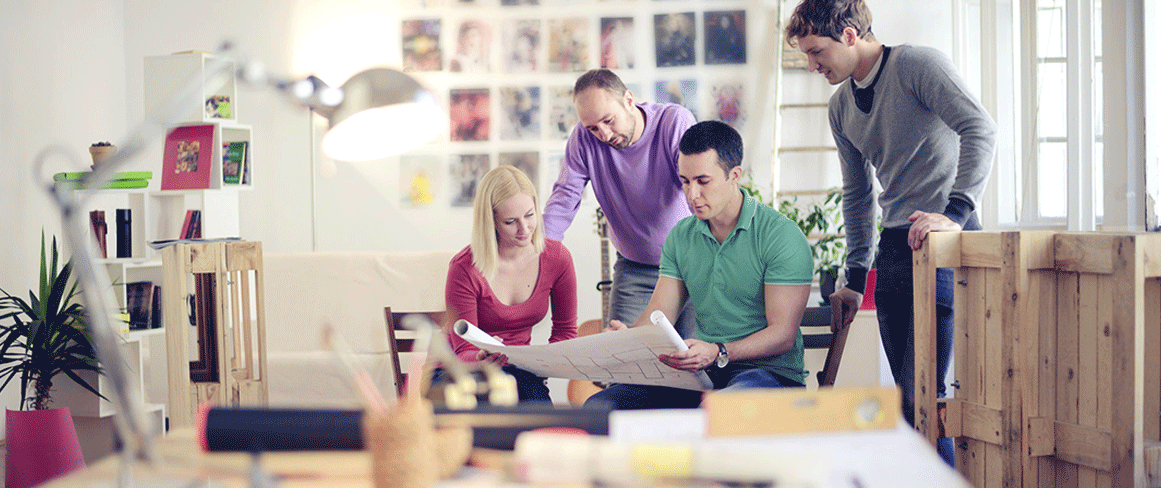 Our 'At Home' Design service – How does it work
The RAISON Home philosophy is to provide you with the best experience in room design and most convenient in service, built to work around your way of life not ours. We believe that the best way to achieve this is to go through the design creation process with you in the comfort of your own home.
Looking for an expert designer for your project?
Contact us to arrange an initial free phone consultation to find out just how easy it can be to start working with a professional designer and start the journey of turning your dream kitchen into reality
We discuss your requirements and ideas, propose some options for your consideration and arrange for the samples we need for our meeting.
What happens with our 'At Home' design service?
We will arrange a convenient time to visit you at your home to survey the space we have to work in, check the positions of key services and supply points and we sit together to create the design of your perfect kitchen
We discuss your preferred room ideas and cabinet styles  from our previous discussions
We review the samples we have brought to explain the different finishes and options available from the different manufacturers
We complete the room survey and layout your kitchen outline on our CAD system
The layout of your kitchen evolves as we discuss each aspect of the design, highlighting key design aspects as we move around the space
We continually review and revise the design ideas together as the design evolves
We continually refine the design until we arrive at your perfect kitchen layout
Our aim is that by the end of this visit we will have an agreed a kitchen style and layout and we will have been able to provide outline project costs based on the discussions in your home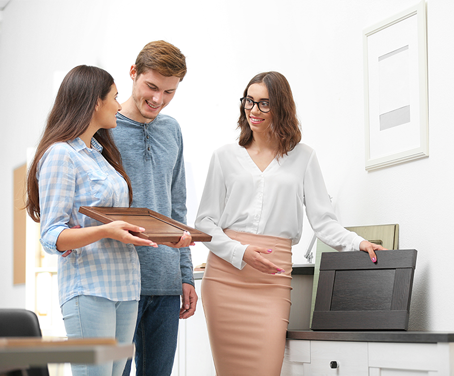 'At Home' design made personal
There may be occasions where there are unique requirements for your design that we have to finalise before we can confirm the final specification and pricing of your dream kitchen.
If that should be the case we will prepare this information for your final review and can then revisit your home to finalise any outstanding questions from the previous meeting.
When all is agreed we can complete any last checks, confirm the final price and agree a project start date.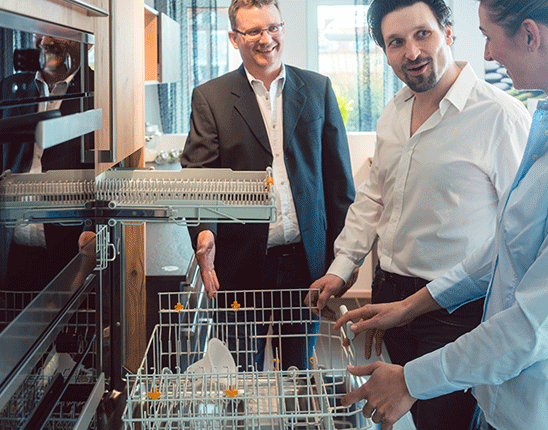 Installation Service
All our kitchens are quoted with an installation price.
Our installation services give you access to our highly experienced home improvement specialist tradesman who can undertake all aspects of your project.
If you are having other work undertaken by other local tradesmen then we are delighted to work in collaboration to achieve the quickest and most cost effective project planning.
Project management services
As part of our project management services , your designer will also be present on the completion of your project to hand over all your documents, manuals and guarantees.
They will also ensure you are completely delighted with every aspect of your project and that we have fully met your expectations with your new kitchen design.