If there are paths laid out in advance, nothing is ever done without giving a little help to destiny. Claude RAISON fell into the very small pot, but he knew, also and above all, to be attentive to a market in perpetual evolution and to seize every opportunity which was offered to him.
Claude RAISON born in 1943 comes from a family of traders, his father sells household items and crockery on the markets and runs, with his wife, a hardware store, tools and gifts in Guémené-Penfao, small town of 4,500 inhabitants in Brittany.
Very quickly, Claude enjoys helping his parents and is passionate about customer contact. After his studies and his military service, he therefore naturally joined the family business.
In the mid- 1960s , when household appliances began to sell well, much to the delight of housewives, a representative suggested to the father and son that they market gas ranges. Opportunistic and avant-garde, Claude accepted this innovative challenge at the time. Three cookers are sold in less than three days in the store … It's the start of a new adventure!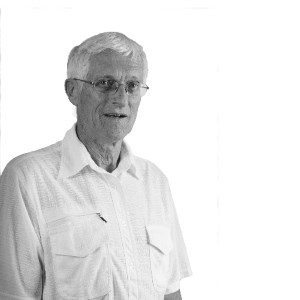 Household appliances are democratizing in France, baby boomers are crazy about them. Claude RAISON then widened the range to washing machines and dishwashers and followed training in installation and after-sales service. In 1966 , Claude attempted to sell household appliances directly on the markets. He therefore enjoys a good family reputation, his devices are of good quality, customers trust him and, moreover, he knows how to be of good advice!
Business prospered and faced with strong growth in sales volumes, Claude RAISON founded a purchasing group in 1968 . Having become a wholesaler / importer, more than 1,000 pieces of equipment are sold each year through it, negotiating with suppliers then becomes easier and enables it to offer its customers competitive prices.
Barely three years later, a second store opened in Redon, the sole proprietorship went into a limited company, of which he became CEO in 1971 .
It is not easy to be the boss of your own father at 28, but the family relationship is solid and based on values ​​of trust. When father and son disagree, the conversations end with: "We will talk about it tomorrow!" " The son knows that experience often proves right and his father who has the adage: "We learn well by doing!" », Has faith in youth and believes in innovation.
In 1973 a sales agent recommended Claude RAISON to offer his customers fitted kitchens. This new trend is already working in the Nordic countries where 80% of household appliances are now sol
d in built-in. As usual, the choice is discussed and weighed with the family and the decision is made quickly. You have to know how to get ahead and be proactive. Bargain !
Two months later, two kitchens were installed in the Redon store, one modern, the other more rustic. A customer, who comes to buy household appliances, is seduced by the idea and entrusts her project to Claude RAISON. It's a new chapter that begins…